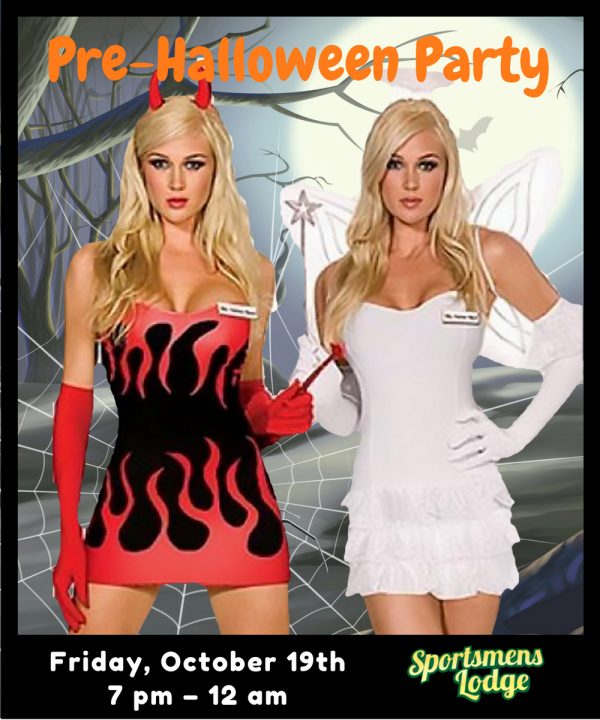 Angel or Demon

, Which One Are You?
Let's Have a Party and Find Out!
Friday, October 19th 7:00 pm until closing
Stay at the Hotel for the Party
*No Cover or Entry Fee
Bring out your costume early and join us as we get warmed up for Halloween. Our DJ will be playing a mix of Latin and American music, with dancers on stage. We have lots of fun in store, including a surprise contest and drink specials.
*Restrictions apply for free drink special for the girls. Please ask for details.