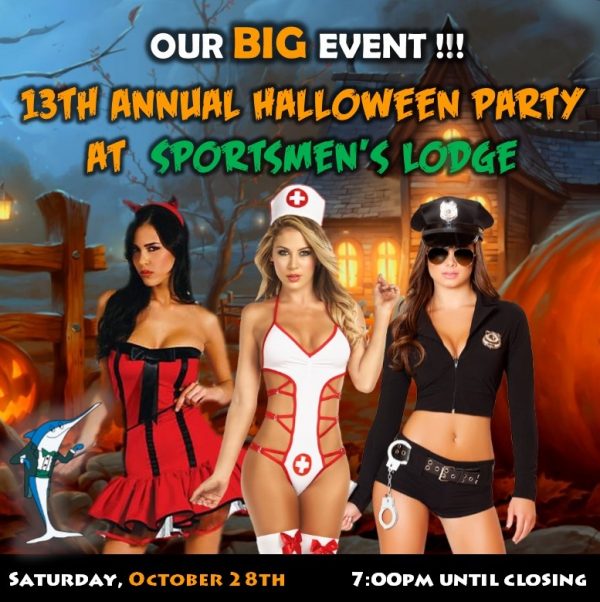 Saturday, October 28th 7:00 pm until Midnight
Costume and Dancing contests!
Food and Drink Specials Through the Night
It's been a blast the Halloween Parties of the last 10 years. We expect this to be our biggest and best ever, expecting over 250 people. There will be music and plenty of dancing. This has been described as one of "Sportsmen's Lodge's Best Parties" each and every year!