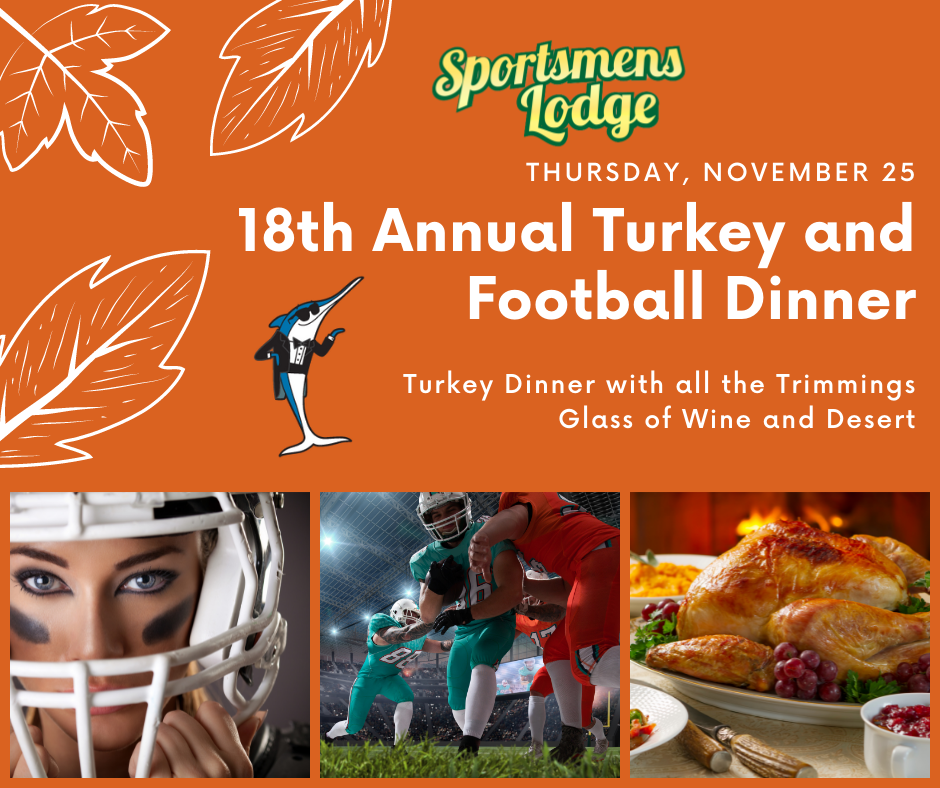 Where: Sportsmens Lodge, Barrio Otoya, San Jose Costa Rica.
When: Thursday, November 25th, 2021
Dinner will be served from 10:00 am until 9:00 pm
What: Sportsmens Lodge famous Turkey Dinner with all the trimmings, Glass of Wine and Dessert
(All you can eat per seating)
*Price: $32, Ladies, kids under 12 and seniors over 65 years of age are ½ price. (No other additional discount applies to these groups).
**Reservations necessary, Contact Sportsmens Lodge and tell them how many and when you plan to arrive (10 am – 9 pm).
CRT VIP valid cardholder/members "under the age of 65" receive a 10% discount on their dinner.