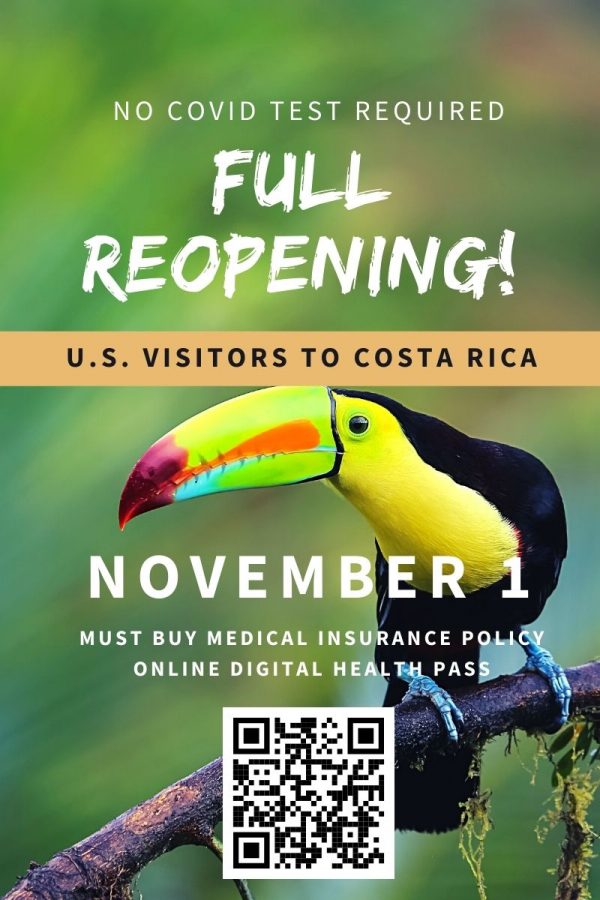 As of November 1, 2020, U.S. citizens from all 50 U.S. States and Washington, D.C. are allowed to enter Costa Rica with the proper insurance and completed Health Pass. Also, as of October 26, visitors arriving to Costa Rica no longer need to present proof of a negative COVID-19 test.
Once you have purchased your plane ticket to Costa Rica, then purchase the medical insurance policy, and 48 hours of prior to your departaure complete the online health pass. The purpose of the health pass is so that local authorities can reach you in the event of contact tracing. You must complete the health pass, confirm your cell phone number and email address before receiving a QR code.
Be careful not to wait until just before the time to leave for the airport and complete the health pass. Some time is required to confirm your contact information and receive the QR code. Failing to print the QR code or find it on your cell phone upon arrival at the airport in Costa Rica will delay your passage through immigration.
Travel Requirements
In order to travel, tourists must purchase a round trip flight, and meet the following requirements.
Complete a digital Health Pass on the website of Ministry of Health, and receive a QR code within 48 hours of travel.
Obtain a negative PCR-RT coronavirus test, which must have been taken within 72 hours prior to the flight to Costa Rica.
Purchase a travel insurance policy that covers accommodation in case of quarantine and medical expenses due to COVID-19 ($12.50 per day, age 70 and under or $22.60 age 70 and up with Sagicor or price by quote with INS).
Present a driver's license or State ID, proving residence in one of the list of approved states.