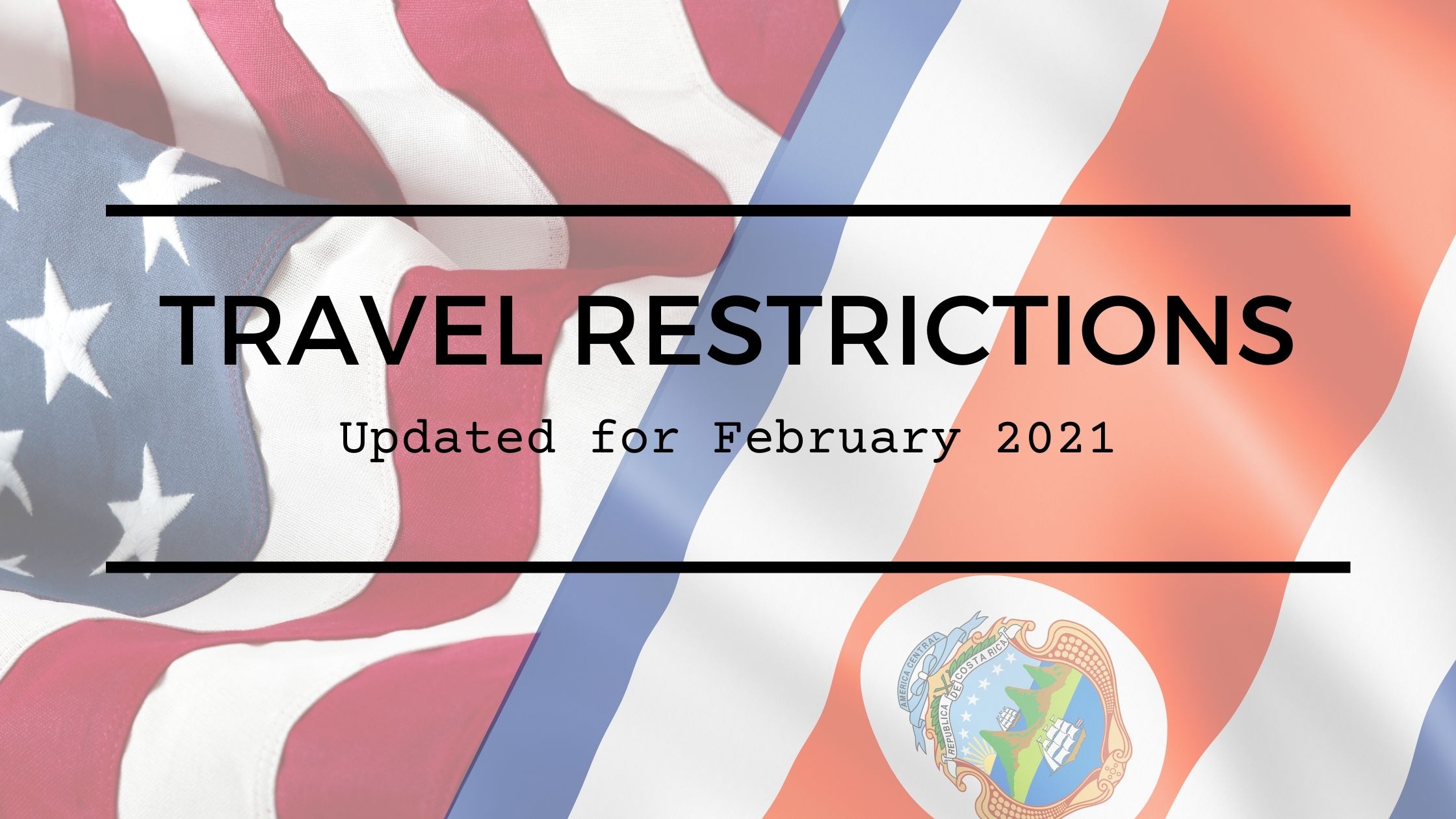 Currently, COVID testing is NOT required for entry to Costa Rica. Residents of 50 U.S. states and the District of Colombia may travel to Costa Rica. You must purchase an approved medical travel insurance policy, and complete an online health form, prior to boarding your flight to Costa Rica.
Effective February 1st, there is a partial relaxation of coronavirus measures. Bars and casinos can operate at 50 percent capacity. Beaches can remain open from 5 am to 6 pm. National parks can operate at 100 percent capacity. Vehicle license plate restrictions remain in effect. A nightly driving ban begins at 10 pm.
Costa Rica Travel Requirements
Once you have purchased your plane ticket to Costa Rica, then purchase the medical insurance policy. Within 48 hours of departure, complete the online health pass. Approved insurance policies explicitly cover medical expenses and accommodation for quarantine in Costa Rica. A policy is available with Sagicor ($33.90 for 3 days) or by price quote with the Costa Rica National Insurance Company (INS)
U.S. Travel Requirements
Federal regulations require international travelers provide airlines with documentation of viral test results. Negative tests must be taken within 3 days of travel. Travelers who test positive must remain in Costa Rica until recovery. Positive tests must be taken within 3 months, and accompanied with a letter from a doctor indicating recovery. For U.S. residents, the requirement affects the return portion of the trip.
Hotel Castillo and the Sportsmens Lodge are offering onsite Covid-19 testing. At the Sportsmens Lodge, the cost of the test is $75 + 4% tax. For guests of Hotel Castillo, testing is $95. Hotel Castillo will cover 50 percent of the cost for all-inclusive guests, who stay four nights or more. Lab results at both properties are provided by email, and within 24 hours.
On January 29th, the CDC issued guidelines for international travelers, which indicate 7 - 14 days of "self-quarantine" at home after travel abroad. An executive order issued by the President requires travelers follow these and other CDC guidelines for travel.