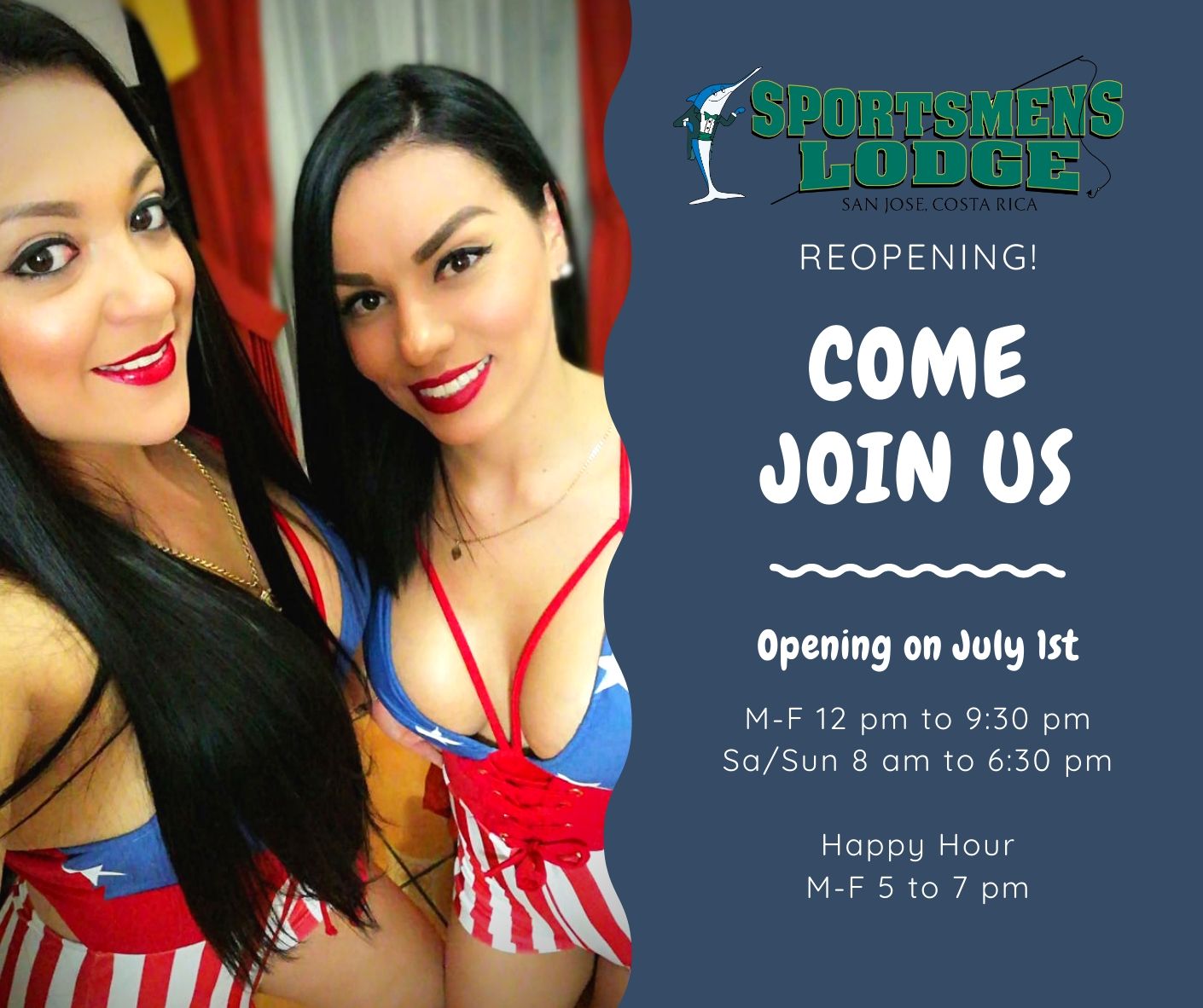 Opening on Wednesday, July 1st
In accordance with health regulations, the Sportsmens Lodge can only offer restaurant seating at 50 percent capacity with beer, wine, liquor and a full food menu. Our hours are Monday through Friday, 12 pm to 9:30 pm, and Saturday to Sunday, 8 am to 6:30 pm. For safety, security guards will perform temperature checks at entrance with non-contact infrared thermometer. Happy Hour is from Monday to Friday, 5 to 7 pm.
Reservation Flexibility Due to Travel Restrictions
Due to travel restrictions, tourists are not allowed to board international flights to Costa Rica until at least July 1st. As the government may extend this restriction, the Sportsmens Lodge will reschedule hotel reservations as necessary.
Events
Although the bar and restaurant will be open during 4th of July weekend, the party has been canceled. The Golf Tournament, originally scheduled for the 4th of July weekend will be postponed.