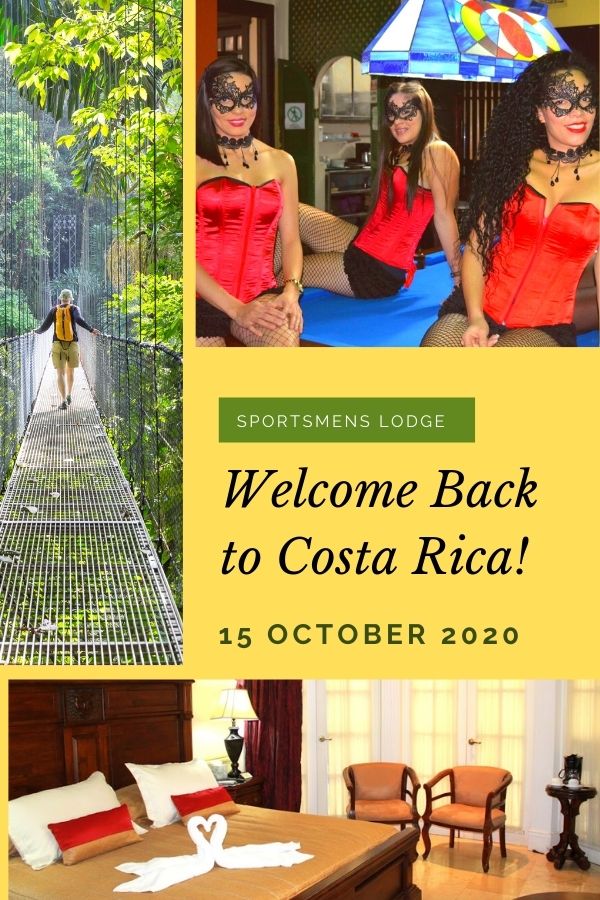 On October 15th, the Sportsmens Lodge will reopen and welcomes tourists from an expanded list of U.S. states approved by the Ministry of Tourism for travel to Costa Rica, including Texas, Florida, and Georgia. As of November 1st, Costa Rica will be fully reopen for tourists from all 50 states and the District of Columbia.
In order to protect the health and safety of our guests and employees, the Sportsmens Lodge will comply with procedures for cleaning and disinfection as established by the Costa Rica Ministry of Health.
Please see full announcement on website for complete details of travel requriements.
https://sportsmenscr.com/reopening-costa-rica/