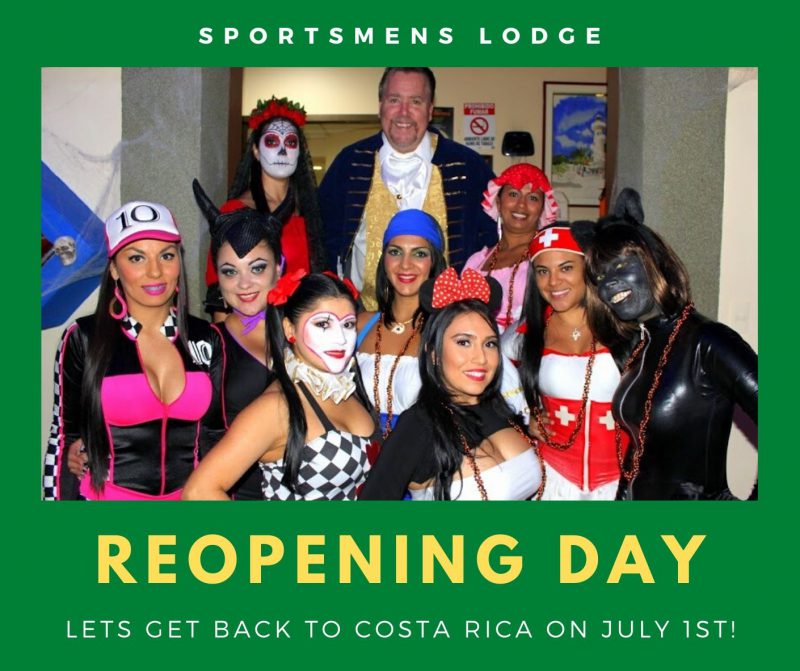 Opening on Wednesday, July 1st
The Sportsmens Lodge is reopening! In accordance with health regulations, the bar and restaurant will respect social distance. The hotel will operate at 50 percent capacity.
Reservation Flexibility
Due to travel restrictions, tourists are not allowed to board international flights to Costa Rica until July 1st.
While the government may extend this restriction, the Sportsmens Lodge will reopen on July 1st.
Customers may reschedule reservations as necessary.
Government may extend the prohibition on entry of visitors to Costa Rica beyond July 1st. Please check back for updates.
Unfortunately, our Second Annual Golf Tournament is postponed.
Although the bar and restaurant will be open during 4th of July weekend, the party has been canceled.
Hotel limited to 50 percent occupancy. Advance reservations encouraged.
https://sportsmenscr.com/rooms/