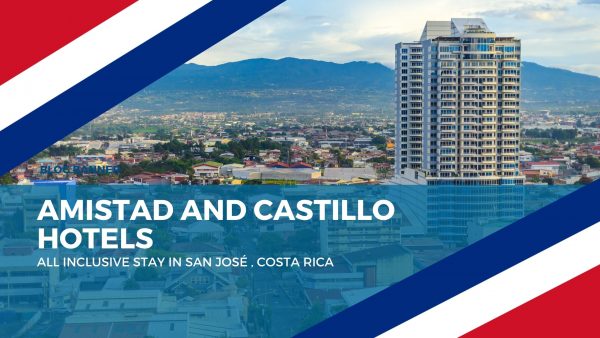 Amistad and Castillo Hotels are pleased to announce that both hotels are offering guests an option for all-inclusive in San Jose, Costa Rica. At the moment the kitchen at the Amistad is only available for breakfast. If you would like to stay at the Amistad and take advantage of the all-inclusive package, you can do so at our sister hotel (Hotel Castillo) just a few blocks down the street. The bar at the Amistad and Castillo are available to all-inclusive guests at both hotels.
All Inclusive Guests Get More
All inclusive rate includes breakfast, lunch and dinner from the restaurant menu. Open bar includes beer, wine, well drinks, and 50 percent discount on top shelf liquor in the bar. All inclusive guests who stay for at least 4 nights also receive a free airport drop-off or reduced rate for transfers to Jaco beach.
Please make your reservation by calling 877-260-3027, by email at info@hotelamistad.com or by contact form on the website of the Castillo Hotel or Amistad Hotel.