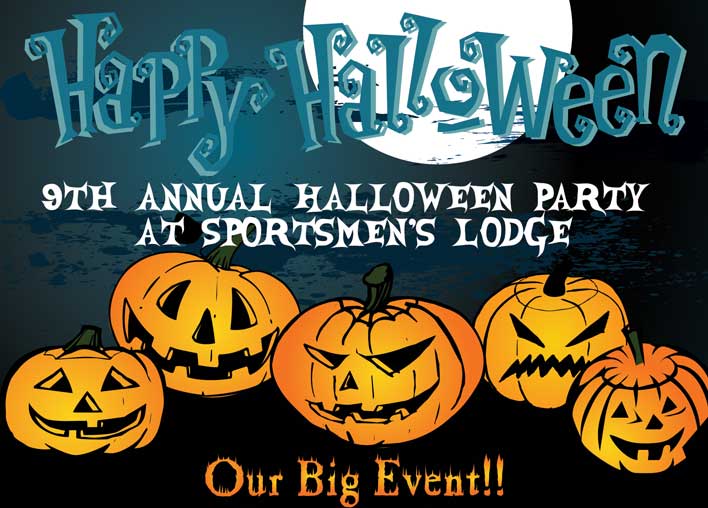 When: Saturday November 2nd, 2013, From 8:00pm until 12:00am
We know it is not Halloween day but the Saturday night after!
Where: Sportsmens Lodge in San Jose, Costa Rica!
Who: CRT Members and Guests, Our Ex-Pat friends and a Ton of Dressed up Chicas
Drink and food Specials through-out the night. Costume and Dancing contests! Remember last year`s winners? The last 8 years of Halloween parties have been some of the best parties ever to happen at Sportsmens! We expect this to be our biggest and best ever, expecting over 225 people. There will be music and plenty of dancing. Plus we have a 2-hour happy hour for the ladies, 8pm until 10:00pm with "free drinks"
No entry Fee!!
Sponsored by Sportsmens Lodge, Imperial Beer, Jeagermeister & CRT