CRT and Go Wide Sports are pleased to sponsor the Super Bowl party at the Sportsmens Lodge. Enjoy 8 hours of food and drink while watching the Super Bowl in the company of our friends at the the Sportsmens Lodge in Costa Rica.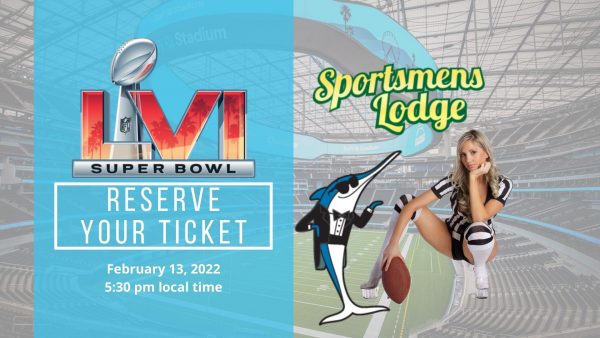 Tickets Just $65.00
10 Percent Cash Discount for CRT VIP Members
Just 200 Tickets Sold
Limited Availability -- Reserve Your Ticket in Advance
All you can eat & drink included for 8 full hours!
Admission is $65, and includes open bar and special event menu. CRT VIP Members receive a discount of 10 percent (cash payment only). Each person needs to be a member "on their own" to receive this or any other CRT VIP discount.
Drinks include all typical Costa Rican beers, Smirnoff vodka, Johnny Walker Red, J and B Whisky, Capitan Morgan, Flor de Caña 7 Years, Bacardi, Jose Cuervo Tequila and a variety of other juices, water and sodas. Food is served continuously by roaming servers from party's beginning to end. Entertainment includes the Sportsmens Lodge dancers, Budweiser girls dancer and a visit from the Mariachi Band. The lodge will also hand out over $4,500 in raffle prizes, and offer over $9,000 in football pools. The event is a great value, considering that it's over 8 hours of food, beverages and entertainment for one price.